Indianapolis Downtown Full Service Dentist Blog
Posts for: February, 2017
By Renew Dental Arts, LLC
February 13, 2017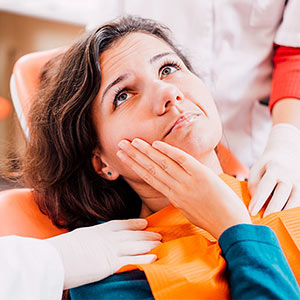 If you have chronic jaw joint pain you may have heard of using Botox to relieve discomfort from temporomandibular disorders (TMD). Before you seek out this remedy, though, be sure you know the facts beforehand.
TMD is actually a group of conditions affecting the joints, muscles and overall structures of the jaw. People with TMD often experience sharp pain and reduced range of motion of the jaw joints. Although we don't know the exact causes, we believe stress (accompanied often by teeth grinding habits) is a major factor for many patients.
Treatments run the spectrum from conservative to aggressive. Conservative treatments include cold and heat packs, therapeutic exercises, and muscle pain or relaxant medication. On the more aggressive side, patients undergo surgery to reorient the lower jaw. Most people gain a significant amount of relief from conservative therapies; the results aren't as positive with surgery.
Botox falls on the aggressive side of treatments. Approved for use by the Food and Drug Administration for cosmetic uses, the drug contains botulinum toxin type A, a bacterial toxin that can cause muscle paralysis. It's often injected into facial structures to paralyze small muscles and temporarily "smooth out" wrinkle lines. Only recently has it been proposed to help relieve jaw pain.
The jury, however, is still out on its effectiveness with jaw pain. The double-blind testing performed thus far hasn't produced any relevant clinical results that the injections actually work with TMD.
And there are other complications. Some people injected with Botox encounter pain, bruising or swelling at the injection site, and some have severe headaches afterward. Botox is also a temporary solution, not a permanent cure — you'll need another injection a few months later to maintain the effect. You might even develop antibodies that diminish the drug's effect and require higher subsequent doses to compensate.
This and other concerns should give you pause before seeking out this remedy. The best strategy is to try the traditional treatments first, which are also the least invasive. If there's no significant relief, then talk to us and your physician about other options.
If you would like more information on treatment options for TMD, please contact us or schedule an appointment for a consultation. You can also learn more about this topic by reading the Dear Doctor magazine article "Botox Treatment for TMJ Pain."
By Renew Dental Arts, LLC
February 05, 2017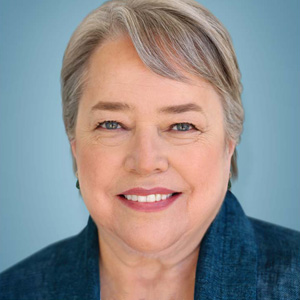 In her decades-long career, renowned actress Kathy Bates has won Golden Globes, Emmys, and many other honors. Bates began acting in her twenties, but didn't achieve national recognition until she won the best actress Oscar for Misery — when she was 42 years old! "I was told early on that because of my physique and my look, I'd probably blossom more in my middle age," she recently told Dear Doctor magazine. "[That] has certainly been true." So if there's one lesson we can take from her success, it might be that persistence pays off.
When it comes to her smile, Kathy also recognizes the value of persistence. Now 67, the veteran actress had orthodontic treatment in her 50's to straighten her teeth. Yet she is still conscientious about wearing her retainer. "I wear a retainer every night," she said. "I got lazy about it once, and then it was very difficult to put the retainer back in. So I was aware that the teeth really do move."
Indeed they do. In fact, the ability to move teeth is what makes orthodontic treatment work. By applying consistent and gentle forces, the teeth can be shifted into better positions in the smile. That's called the active stage of orthodontic treatment. Once that stage is over, another begins: the retention stage. The purpose of retention is to keep that straightened smile looking as good as it did when the braces came off. And that's where the retainer comes in.
There are several different kinds of retainers, but all have the same purpose: To hold the teeth in their new positions and keep them from shifting back to where they were. We sometimes say teeth have a "memory" — not literally, but in the sense that if left alone, teeth tend to migrate back to their former locations. And if you've worn orthodontic appliances, like braces or aligners, that means right back where you started before treatment.
By holding the teeth in place, retainers help stabilize them in their new positions. They allow new bone and ligaments to re-form and mature around them, and give the gums time to remodel themselves. This process can take months to years to be complete. But you may not need to wear a retainer all the time: Often, removable retainers are worn 24 hours a day at first; later they are worn only at night. We will let you know what's best in your individual situation.
So take a tip from Kathy Bates, star of the hit TV series American Horror Story, and wear your retainer as instructed. That's the best way to keep your straight new smile from changing back to the way it was — and to keep a bad dream from coming true.
If you would like more information about orthodontic retainers, please contact us or schedule an appointment for a consultation. You can learn more about this topic in the Dear Doctor magazine articles "Why Orthodontic Retainers?" and "The Importance of Orthodontic Retainers." The interview with Kathy Bates appears in the latest issue of Dear Doctor.