Indianapolis Downtown Full Service Dentist Blog
Posts for: February, 2018
By Renew Dental Arts, LLC
February 17, 2018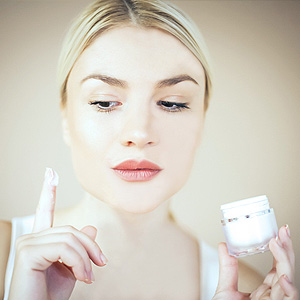 The red, scaly rash suddenly appearing on your face doesn't cause you much physical discomfort, but it's still embarrassing. And to make matters worse treating it as you would other skin ailments seems to make it worse.
Your ailment might be a particular skin condition known as peri-oral dermatitis. Although its overall occurrence is fairly low (1% or less of the population worldwide) it seems to be more prevalent in industrialized countries like the United States, predominantly among women ages 20-45.
Peri-oral dermatitis can appear on the skin as a rash of small red bumps, pimples or blisters. You usually don't feel anything but some patients can have occasional stinging, itching or burning sensations. It's often misidentified as other types of skin rashes, which can be an issue when it comes to treatment.
Steroid-based ointments that work well with other skin ailments could have the opposite effect with peri-oral dermatitis. If you're using that kind of cream out of your medicine cabinet, your rash may look better initially because the steroid constricts the tiny blood vessels in the skin. But the reduction in redness won't last as the steroid tends to suppress the skin's natural healing capacity with continued use.
The best treatment for peri-oral dermatitis is to first stop using any topical steroid ointments, including other-the-counter hydrocortisone, and any other medications, lotions or creams on it. Instead, wash your skin with a mild soap. Although the rash may flare up initially, it should begin to subside after a few days.
A physician can further treat it with antibiotic lotions typically containing Clindamycin or Metronidazole, or a non-prescription, anti-itch lotion for a less severe case. For many this clears up the condition long-term, but there's always the possibility of relapse. A repeat of this treatment is usually effective.
Tell your dentist if you have recurring bouts of a rash that match these descriptions. More than likely you'll be referred to a dermatologist for treatment. With the right attention—and avoiding the wrong treatment ointment—you'll be able to say goodbye to this annoying and embarrassing rash.
If you would like more information on peri-oral dermatitis, please contact us or schedule an appointment for a consultation.
By Renew Dental Arts, LLC
February 02, 2018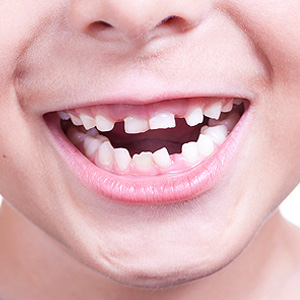 There are usually two moments when primary ("baby") teeth generate excitement in your family: when you first notice them in your child's mouth, and when they come out (and are headed for a rendezvous with the "tooth fairy"!).
Between these two moments, you might not give them much thought. But you should—although primary teeth don't last long, they play a pivotal role in the replacing permanent teeth's long-term health.
This is because a primary tooth is a kind of guide for the permanent one under development in the gums. It serves first as a "space saver," preventing nearby teeth from drifting into where the permanent tooth would properly erupt; and, it provides a pathway for the permanent tooth to travel during eruption. If it's lost prematurely (from injury or, more likely, disease) the permanent tooth may erupt out of position because the other teeth have crowded the space.
That's why we try to make every reasonable effort to save a problem primary tooth. If decay, for example, has advanced deep within the tooth pulp, we may perform a modified root canal treatment to remove the diseased tissue and seal the remaining pulp from further infection. In some circumstances we may cap the tooth with a stainless steel crown (or possibly a white crown alternative) to protect the remaining structure of the tooth.
Of course, even the best efforts can fall short. If the tooth must be removed, we would then consider preserving the empty space with a space maintainer. This orthodontic device usually takes the form of a metal band that's cemented to a tooth on one side of the empty space with a stiff wire loop soldered to it that crosses the space to rest against the tooth on the other side. The wire loop prevents other teeth from crowding in, effectively "maintaining" the space for the permanent tooth.
Regular dental visits, plus your child's daily brushing and flossing, are also crucial in preventing primary teeth from an "early departure." Keeping them for their full lifespan will help prevent problems that could impact your child's dental health future.
If you would like more information on the right care approach for primary teeth, please contact us or schedule an appointment for a consultation. You can also learn more about this topic by reading the Dear Doctor magazine article "Importance of Baby Teeth."