Indianapolis Downtown Full Service Dentist Blog
Posts for: June, 2018
By Renew Dental Arts, LLC
June 20, 2018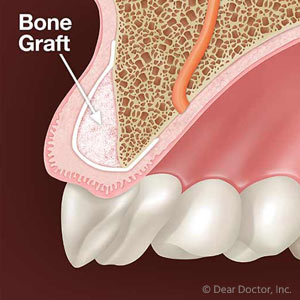 Every year dentists place over 5 million dental implants for lost teeth, often removing the problem tooth and installing the implant at the same time. But getting a "tooth in a day" depends on a number of health factors, especially whether or not there's adequate bone available for the implant. Otherwise, the implant's placement accuracy and success could be compromised.
Bone loss can be a similar problem when a tooth has been missing for a long period of time. If this describes your situation, you may have already lost substantial bone in your jaw. To understand why, we need to know a little about bone's growth cycle.
When bone cells reach the end of their useful life, they're absorbed into the body by a process called resorption.  New cells then form to take the older cells' place in a continuous cycle that keeps the bone healthy and strong. Forces generated when we chew travel through the teeth to the bone and help stimulate this growth. But when a tooth is missing, the bone doesn't receive this stimulus. As a result, the bone may not replace itself at a healthy rate and diminish over time.
In extreme cases, we may need to consider some other dental restoration other than an implant. But if the bone loss isn't too severe, we may be able to help increase it through bone grafting. We insert safe bone grafting material prepared in a lab directly into the jaw through a minor surgical procedure. The graft then acts like a scaffold for bone cells to form and grow upon. In a few months enough new bone may have formed to support an implant.
Bone grafting can also be used if you're having a tooth removed to preserve the bone even if you're not yet ready to obtain an implant. By placing a bone graft immediately after extraction, it's possible to retain the bone for up to ten years—enough time to decide on your options for permanent restoration.
Whatever your situation, it's important that you visit us as soon as possible for a complete examination. Afterward we can assess your options and hopefully come up with a treatment strategy that will eventually include smile-transforming dental implants.
If you would like more information on obtaining dental implants, please contact us or schedule an appointment for a consultation.
By Renew Dental Arts, LLC
June 10, 2018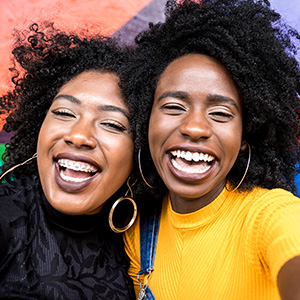 June is the month when lots of important events happen—like weddings, graduations, and family get-togethers. When the weather turns balmy and the days get longer, it's the perfect time for a celebration…and today it's easier than ever to capture those special moments in pictures that will be treasured for years to come. Are you ready for your close-up?
Both professional photographers and dentists want to help you look your best when you're smiling for the camera. Here are a few suggestions from both kinds of pros for capturing a great-looking smile.
Tilt your head just a bit
Instead of looking straight at the camera, try turning or tilting your head slightly. This often presents a more flattering angle, and can hide small facial asymmetries. If your face has a "good side" (you can check by looking in a mirror), be sure to make it visible. But even if your head is tilted or turned, your eyes should be looking at the camera.
Moisten teeth before the shutter clicks
A sparkly smile is the most appealing one. Just before the picture is snapped, run your tongue over your teeth to give them a little extra shine. Highlights in the teeth, lips and eyes add liveliness to your portrait.
Relax—Don't clench your teeth!
It's better to smile naturally—perhaps with teeth slightly parted, or lips in a more relaxed position—than to force yourself to make an artificial-looking grin. Try recalling things that make you joyful, or think of people you care about, and chances are your natural smile will shine out.
Have your teeth professionally cleaned at the dental office
Before the big event, you can ensure that your smile looks its best with a professional cleaning at our office. This treatment removes layers of plaque and tartar on visible tooth surfaces, as well as between teeth and under the gumline. It not only makes teeth look their best, but it's also an effective way to fight tooth decay and gum disease. And while you're here, it's the perfect time to talk about any cosmetic issues that may be troubling you about your smile. With treatments like teeth whitening, cosmetic bonding or dental veneers, we can help you get the smile you've always wanted.
If you would like more information about professional teeth cleaning or cosmetic dentistry, please call our office to schedule a consultation.