Indianapolis Downtown Full Service Dentist Blog
Posts for: February, 2020
By Renew Dental Arts, LLC
February 20, 2020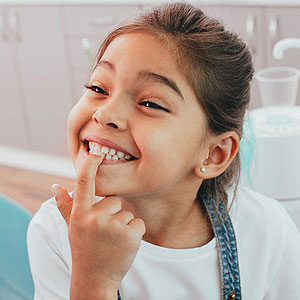 Your child's current dental care sets the stage for good oral health later in life. It's essential, therefore, that you know how best to protect their teeth and gums. In recognition of February as National Children's Dental Health Month, here's a short true or false quiz to test your knowledge of proper dental care for your child.
Your child's dental hygiene begins when their first teeth appear.
False: The bacteria that cause dental disease can take up residence in an infant's mouth before their first teeth come in. To help curb this bacterial growth, wipe your baby's gums with a clean, wet cloth after nursing or bottle-feeding.


Kissing your newborn on the mouth could lead to tooth decay.
True. Any mouth-to-mouth contact with your infant could transfer oral bacteria from you to them. Their immune system isn't mature enough to handle these "new arrivals," which can increase their risk for tooth decay. Instead, kiss your child on the cheek or forehead or use other ways to show affection.


Primary (baby) teeth don't need the same care from disease as permanent teeth.
False: Although they have a limited lifespan, primary teeth play a huge role in a child's dental development by protecting the space intended for the incoming permanent teeth. If primary teeth are lost prematurely due to dental disease, it could lead to incoming teeth erupting out of position.


It's best to start your child's regular dental visits around their first birthday.
True: By age one, children already have a few teeth that need preventive or therapeutic care by a dentist. Starting early also gets them used to seeing the dentist and reduces their chances of developing dental visit anxiety.


Your infant or toddler sucking their thumb isn't a cause for concern.
True: Thumb-sucking is a nearly universal habit among infants that typically begins to fade around ages 3 or 4. If the habit continues, though, it could begin affecting their bite. It's recommended that you encourage your child to quit thumb-sucking around age 3.


The best time to consider your child's bite health is right before puberty.
False: Signs of an emerging bite problem can begin appearing even before a child starts school. It's a good idea, then, to have your child undergo an orthodontic evaluation around age 6. If the orthodontist finds a problem, it may be possible to intervene to correct or minimize it before it goes too far.
One last thing: Your child's dental care isn't entirely on your shoulders. We're here to partner with you, not only providing preventive and therapeutic treatment for your child, but also advising you on their day-to-day dental care and hygiene. Together, we'll help ensure your child's dental development stays on track.
If you would like more information about dental care for children, please contact us or schedule a consultation. To learn more, read the Dear Doctor magazine article "Dentistry & Oral Health for Children."
By Renew Dental Arts, LLC
February 10, 2020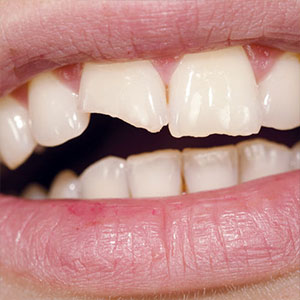 As tough as teeth are, life can take its toll on them and sometimes lead to parts of them chipping off. Although it might not affect a tooth's overall health, it can certainly downgrade its appearance.
But we can restore a chipped tooth like new, and it may not require extensive dental work. Thanks to a versatile dental material called composite resin, we can often bring back a tooth's natural appearance in just one visit.
Tooth-colored resins have been around for decades, but their application has been limited due to issues with durability. Recently developed bonding techniques, though, have made them a workable option for restoring mild to moderate tooth defects.
We do this by applying and bonding the composite resin to a tooth to "fill in" the missing portion. While it's often a short process, it does require a thorough understanding of tooth anatomy, function and aesthetics.
We begin with a comprehensive exam to assess the true condition of a chipped tooth. Some dental defects might be better served with a porcelain restoration like a veneer or crown for best results. Still, there are a wide range of defects for which composite resins is a solid repair choice.
Once we've determined bonding is appropriate, we prepare the tooth by first roughening its outer surface and then etching it with an acid solution to increase bonding strength. We then apply a luting agent, a kind of dental cement, also to aid with bonding.
We then begin applying the composite resin in liquid form, one layer at a time. This layering process helps simulate the color depth and shape of the tooth, and to further incorporate strength into the restoration. We're also careful at this point to match the variations of color with those of the surrounding teeth so that it looks as natural as possible.
As we finish each layer, we apply a curing light to harden the resin. We can then polish the finished product and make adjustments for the bite. The end result is a tooth that not only looks whole, but natural and blended with the rest of your teeth. Bonding could truly change your smile in just one visit.
If you would like more information on cosmetic dental restorations, please contact us or schedule an appointment for a consultation. You can also learn more about this topic by reading the Dear Doctor magazine article "Artistic Repair of Front Teeth With Composite Resin."